Vision Direct Contacts makes purchasing a large variety of contact lense brands easy with a three-step ordering process through VisionDirect.com. Shipping is free, pricing is guaranteed, and customers can earn cash back on every purchase.
FreshLook Colors Contact Lens 1 box
FreshLook Colors Contact lenses, even if worn for cosmetic reasons, are prescription medical devices that must only be worn under the prescription, direction and supervision of an eye care professional. Serious eye health problems may occur as a result of sharing contact lenses. Although rare, serious eye problems can develop while wearing contact lenses.
$ 40.99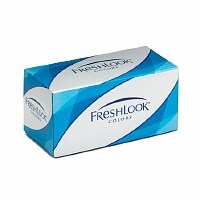 Visiondirect