At Teleflora, we're proud to have been connecting customers with the nation's best florists for more than 81 years. Headquartered in Los Angeles, California, Teleflora has over 13,000 member florists throughout the U.S. and Canada, with an additional 20,000 affiliated florists outside North America.
Teleflora's Perfect Peonies
Peony perfection! Everyone loves the lush, cloud-like appearance of fresh cut peonies. The romantic, feminine bloom is a popular summer wedding flower. In fact, many brides select their June or July wedding dates based on the cut peony flower season!
Premium - $122.95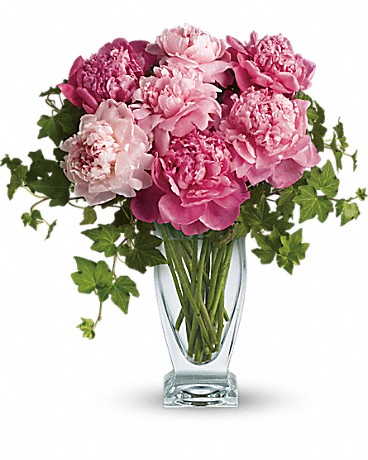 Teleflora