Tatcha is a beauty company inspired by the ancient Geisha skincare traditions. Each ritual is tailored to reveal beautiful skin for every age, ethnicity, and skin type. The Tatcha collection focuses on cleansing, massaging, nourishing and protecting the skin via natural, time-tested botanicals and minerals.
THE RITUAL DISCOVERY KIT
One Step Camellia Cleansing Oil - 25ml. A two-in-one makeup remover and cleanser. Rice Enzyme Powder - 10g. A creamy, foamy exfoliator gentle enough for everyday use. Tailored to your skin type.
$ 59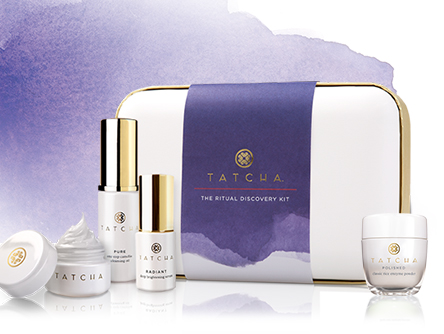 Tatcha