Sahalie is simply the latest evolution of the Early Winters catalog that has been around since 1972. In the early 70s, two climbers decided to take on a huge granite spire in the Cascade Mountain Range in northern Washington—the Early Winters Spire. That night a storm hit. When morning light broke, tent poles and bits of nylon were scattered everywhere.
Women's Get into the Swing Knit Tunic
What could be easier than an A-line body that swings away from your own in a carefree packable knit? Our tunic is a yes with leggings, skirts, even pajama pants.
29.97 USD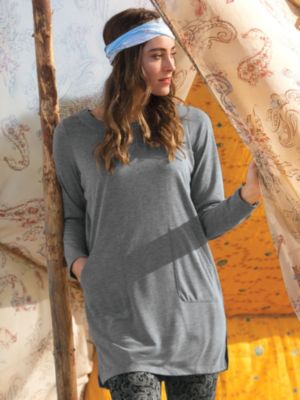 Sahalie