Escape from the Ordinary™ is the philosophy that guides us. Whether you are traveling or enjoying the great outdoors, you can count on Norm Thompson to keep you looking and feeling your best! We honor your active, on-the-go lifestyle with comfort-fit clothing that is every bit as stylish as it is versatile.
Women's Long Fleece Duster Robe
Simple lines, relaxed fit and a singularly cozy fabric has made our exclusive Women's Long Fleece Duster™ Robe a bestseller for years.
42.90 USD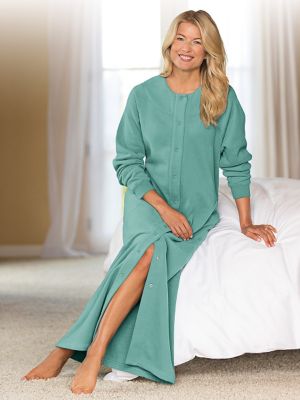 Normthompson