Mio is the center of excellence for high-end fitness skincare, offering quality products for the face and body made from all-natural ingredients. The brand's selection ranges from moisturizing body butter to firming serums, and all products are formulated without parabens, synthetic fragrances, and other suspect chemicals.
Mio Skincare Your Fit Skin for Life Kit
Look after your skin with Mio Skincare's 'Your Fit Skin for Life' Kit, a range of skincare treats designed to help nourish and strengthen your skin. The perfect gym companion, muscles feel soothed; skin looks hydrated and radiant. - K.N.
$ 33.00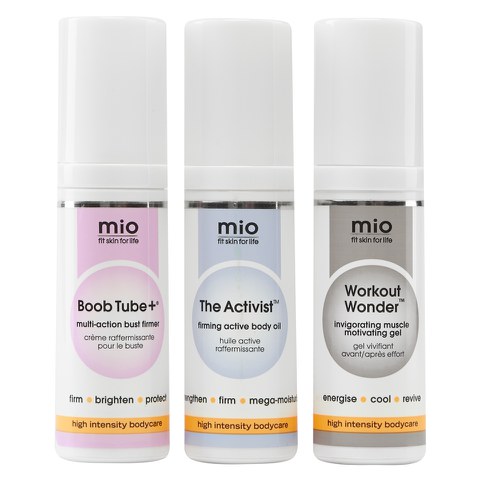 Mioskincare