L.L.Bean has been delivering classic styles, outdoor gear and expert advice for over 100 years. Founded in 1912 by Leon Leonwood Bean, the company began as a one-man operation. Guided by L.L.'s belief in keeping customers satisfied, the company has grown to a global organization with annual sales of $1.6 billion. Our company headquarters are in Freeport, Maine, just down the road from our original store.
Signature Perforated Suede Moto Jacket
Our dripping-with-attitude moto jacket sets the bar high as this season's most luxurious piece, beautifully crafted in slouchy, supple perforated goat suede of unmatched quality.
$ 349.00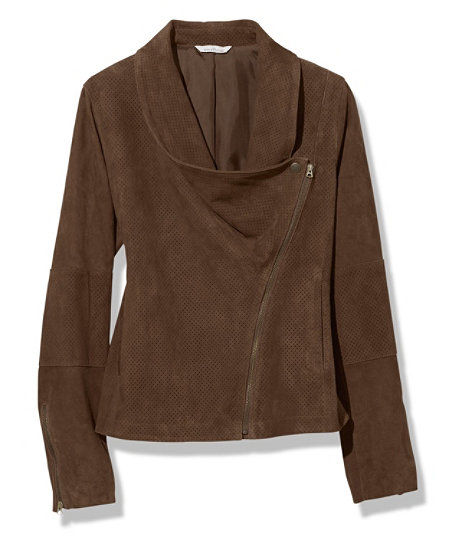 Llbean