Iwantoneofthose.com was launched in 2000 as an online retailer offering a selection of quirky gifts including gadgets, gizmos, toys, photo gifts, experience days and home and office accessories. IWOOT is an ideal gift shopping solution for those who have everything, a great place to buy things you don't need but are dying to have!
Harry Potter Collection - High End Framed Photo - 16"" x 20"
Part of our high quality print range this premium product is printed on Fuji photo paper and double mounted using conservation quality white core mount board in contrasting colourways. Each frame comes complete with a descriptive plaque and is finished in a solid wooden frame.
$ 57.63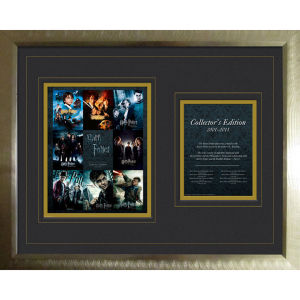 Iwantoneofthose