Reserve your next rental car through our convenient and secure online car rental reservation center. Planning your next family vacation or business trip was never easier with our car rental travel partner program featuring convenient online airline and hotel reservations from major companies such as Southwest, American, United, Hawaiian and more!
Big Savings on Midsize SUV & Standard SUV
Midsize SUVs as low as $24.99/weekend Day and $138.99/week and Standard SUVs from $29.99/weekend Day and $149.99/week. Offer valid for booking now at participating locations. Pick up from Sept 5 through Oct 31, 2015.
Rates as low as $24.99/weekend Day and $138.99/week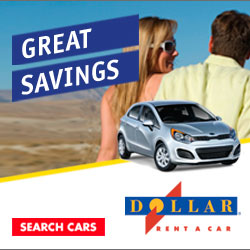 dollar