CWI Medical is a national home health care products supplier specializing in health and wellness products. We offer home and repeat delivery, a Customer Rewards Program, and stock a complete line of Nutritional Supplements / Enteral Formulas, Incontinence products, Durable Medical Equipment / Supplies such as Walkers, Wheelchairs, and Bathroom Safety Items, and Aids for Daily Living.
Boost Compact Complete Nutritional Drink
Provides a complete nutrition in half the size (4 fl oz) of other nutritional drinks. Boost Compact is packed with 10g of protein and 26 vitamins and minerals including calcium and vitamin D to help you get the nutrition you need.
$34.95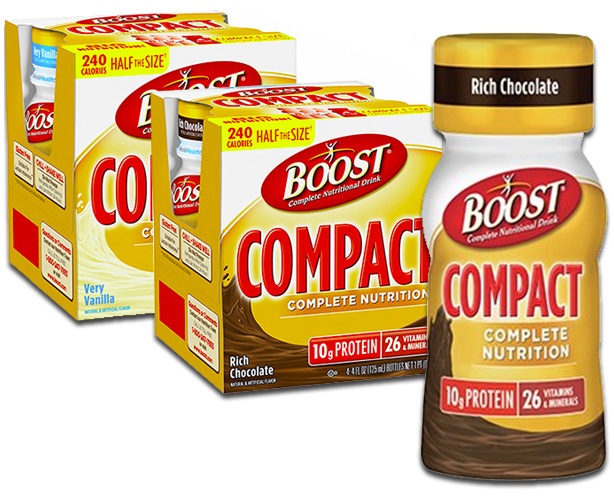 Cwimedical