Known for her celebration of the exuberant, the embellished and the over the top, Betsey has been rocking the fashion industry with her unique and original designs since the 1960's.
SKULLS AND ROSES FLOWER SKULL NECKLACE
With lovely blossoms and shimmering crystal accents, this skeleton will never stay in the closet! Betsey's flower skull necklace will be the centerpiece of any outfit.
$ 195.00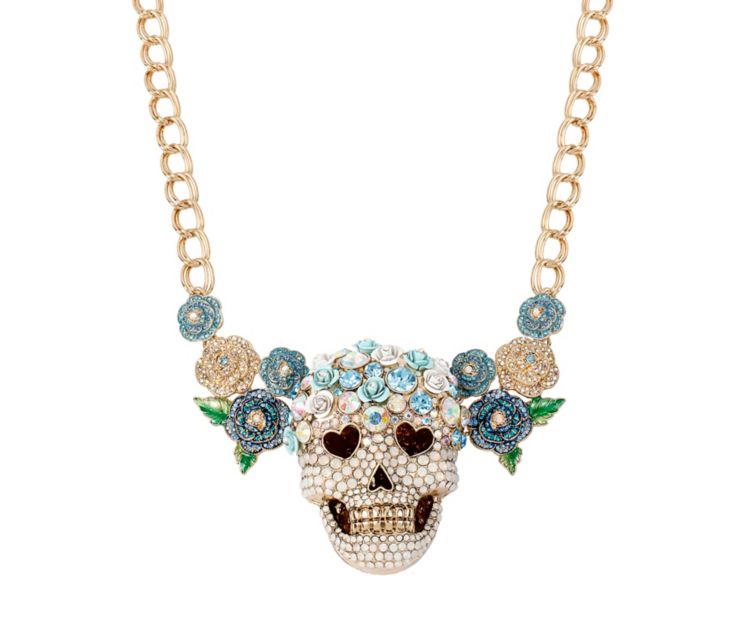 Betseyjohnson