Bake Me A Wish is a New York bakery that offers gourmet gift cakes and delivers them nationwide for a variety of occasions.
Chocolate Mousse Torte Cake
Two rich, chocolate cake layers are filled with luscious chocolate whipped cream mousse, then covered with milk chocolate frosting and a dark chocolate glaze. This best selling delight is then garnished with fudge rosettes and dark chocolate shaves.
$ 42.95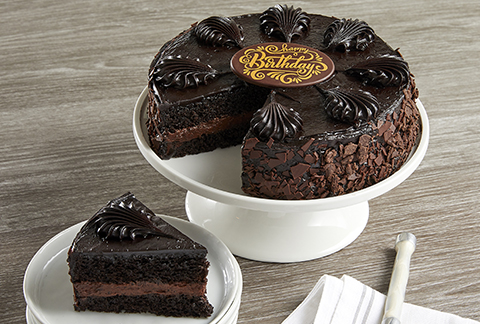 Bakemeawish