ProBikeKit.com was founded by a small team of passionate and committed road cyclists in the late 1990's.
Ceepo Katana Ultegra Time Trial Bike - Black/Red
MIDDLE to LONG distance weapon of choice for CEEPO pros Christian Kramer, Bree Wee and Gina Crawford. This is the lightest bike in TRI range with a frameset weight of 1080g, a lowered and stiffened BB area helps your power propel the bike forward with great saddle compliance.
40902 kr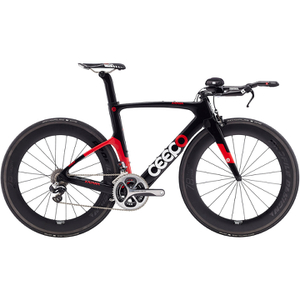 Probikekit