123piecesderechange.fr by Delticom AG, Europe's leading online tyre retailer, with 128 online shops in 42 countries, offers its customers an unequalled assortment of excellently priced tyres (for cars, motorcycles, trucks etc.) and replacement car parts.
DELCO REMY
Voltage [V] - 12.
Courant de charge de l'alternateur (A) - 170.
Poulies - avec poulie à gorge.
423,18 €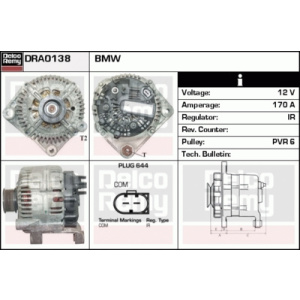 123piecesderechange