BBC Doctor WhoShop offers the Canadian audience the very best of all things Whovian. Our broad array of products includes DVDs, videos, books, audio books, music, home decor and collectibles developed around top BBC and Doctor Who brands.
Doctor Who: Twelfth Doctor Mens Jacket
Looking for a high quality replica of the Twelfth Doctor's jacket? This Doctor Who jacket is fully lined, with a faux wool polyester blend exterior. It features a sonic screwdriver pocket on the inside (naturally) and has functional side pockets. With this jacket, you can become the latest incarnation of the Doctor!
CA$ 109.98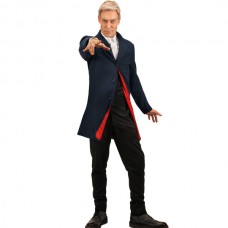 Bbcdoctorwhoshop