Keurig Canada is the Canadian business unit of Keurig Green Mountain, Inc. Our company offers a wide range of premium coffees in a variety of formats, as well as Keurig® Single Cup Brewers and many Keurig® brewed coffees, teas and other beverages. Consumers can enjoy Keurig Canada products whether they are at home, at work and in other points of sale. Keurig Canada markets flagship brands such as Keurig®, Van Houtte®, Timothy's World Coffee®, Barista Prima Coffeehouse®, as well as Green Mountain Coffee®, Tully's® and Café Escapes® to highlight a few.
Rivo™ Brewing System
The Keurig® Rivo™ brewing system combines the simplicity of Keurig® with the rich heritage of Lavazza, Italy's favourite espresso coffee. Prepare an authentic Italian espresso, a latte or a cappuccino easily at home, using perfectly frothed fresh milk, at the touch of a button. That's RIVOlutionary!
From $199.99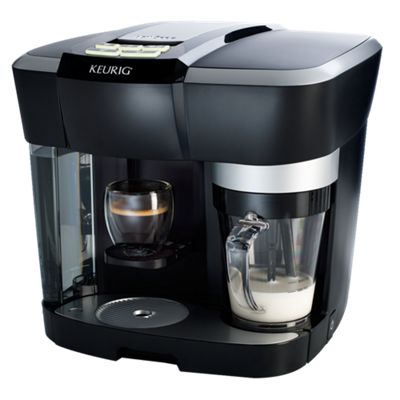 Кeurig
Starbucks offeehouses have become a beacon for coffee lovers everywhere. They offer genuine service, an inviting atmosphere and a superb cup of expertly roasted and richly brewed coffee every time.
Encore Coffee Grinder by Baratza
Building on the success of the Maestro Plus Grinder, Baratza created the Encore Grinder, which features upgraded conical burrs, 40 accurate and repeatable grind settings, and a new, quieter and better-wearing gearbox. A great all-around grinder for your home, the Encore offers a range of grinds from coarse to fine to suit all the popular brew methods.
C$ 189.00
Starbucks
Goodfood is a Canadian dinner subscription service delivering fresh ingredients. Select your favourite recipes from a collection of original dishes, we prepare your personalized box and deliver it to your doorstep with step-by-step instructions. Our ingredients are always in season, and pre-proportioned for cost-efficiency - so nothing goes to waste.
Classic Box
Our classic box includes a variety of dishes prepared with seasonal ingredients from our chefs.
$ 9.38
Makegoodfood